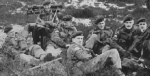 From the 'Lost & Found' Section again (and once again thanks to Dickie Hudd); photo taken in early 1956 when the OC thought the Squadron needed a stroll to Bournmouth!. From the left as you look at it; CLEM PALMER and his dog. JOHN PARRISH, VINNY WHITEHEAD (REME), DAVY GRAHAM (attended the 2004 reunion all the way from Canada) NORMAN AARONS, CLAUDE MELODY with the Bren and DICK HUDD on the far right.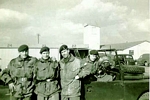 Geoff Tiddeman, Jack Bagley, Ray Walton and Paddy Catherwood (Driver) at RAF Lyneham on route to N. Africa -early 60's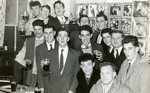 Demob Party Summer 1959 at the George Martin Pub Aldershot. Far Right is Tom Whiting, middle row from left - Dennis Devy, George Percy, Colin Jackson and ? Jackson. Extreme front is Wildgoose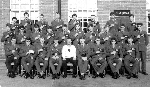 P Coy 1964 - No 35 Jim Bain, No 50 Ted Dudding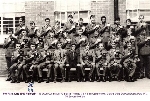 P Coy - Bernie Thomas + Scouse McKee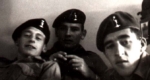 Brum Marriot, Rex Couch and Ron Hart - 1960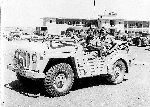 Jordan - Maj Peat, Capt Ryan and driving John Lynch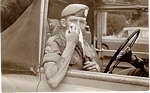 Ricky Doherty - UN Cyprus 1964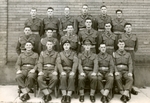 Prepara Nov/Dec 1958
Middle row, extreme right is Paddy Barr, to the left of Paddy is Tom Whiting and in the rear row far right is Mick Malone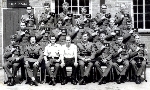 P Coy 1965 - No 34 John Newman, 33 Bob Griffiths, 30 Keith Weller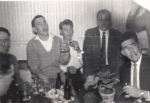 From the left - Brum Wattkis, Mick Symonds, Mick Mandy, Brum Marriot, Pete Garrity (3 Para Sigs Sgt) and Ron Hart - circa 1960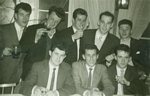 Taken at the Sqn Xmas dinner at Frensham Pond Hotel - 1963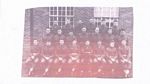 Pre Para 1959 - Mike Kelly + Brian Earl, Front Row 1st & 2nd on Left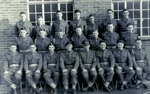 Prepara 1958 showing Ray Walton 3rd left rear rank, Dusty Miller 1st on the right centre rank and Ken Percy 1st left rear rank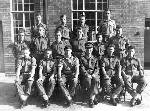 Prepara 1959 showing Paul Richard 1st left rear rank and Jock Cullen 1st left middle row.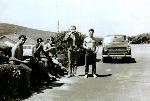 Penhale Late 60's
Saki Finer, Danny Harewood, Jimmy Cambell, Jack Frost and Glenn Bartliff.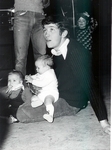 A young Jack Ferguson at the childrens Xmas party - wonder where the children are today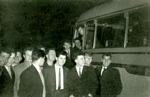 Arriving at Frensham Pond Hotel - 1963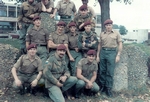 Outside the Education block, Arnhem Barracks - Josie Paterson, Jeb Pratt, Taff Finn, Jack Fergy, Dave Davis, Ralph Smith, John Duffy and Dave King
Brian (Geordie) Earl, Bahrain, early '60's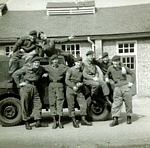 MT Troop Ellis - Preparing for Admin mid 60's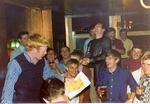 Paddy Boland's going away do - maybe at the South Western or Queens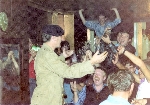 Boland Farewell - Note the Crap Hat